STMicroelectronics LM317T, 1 Linear Voltage, Voltage Regulator 1.5A, 1.2 → 37 V 3-Pin, TO-220
RS-stocknr.:

168-6809

Fabrikantnummer:

LM317T

Fabrikant: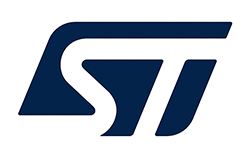 Bekijk alle Voltage Regulators
---
150 op voorraad - levertijd is 1
werkdag(en)
Prijs Each (In a Tube of 50)
Aantal stuks
Per stuk
Per tube*
50 +
0,868 €
43,40 €
*prijsindicatie
RS-stocknr.:

168-6809

Fabrikantnummer:

LM317T

Fabrikant:
Wetgeving en conformiteit
---
Productomschrijving
LM217/LM317 Linear Voltage Regulator, STMicroelectronics
The STMicroelectronics LM217, LM317 Positive linear voltage regulator are robust as they feature internal current limiting and thermal shutdown. The adjustable voltage regulator is supplied in various packages from TO220, TO220FP and D2PAK devices. This series offers 1.5 Amps of load current with an output range of 1.2 V to 37 V by using the resistive divider.

0.1% line and load regulation
Safe operational area protection
Floating operation for high voltage
The LM317T adjustable voltage regulator is very easy to use and eliminates the need to stock fixed regulators, it features a complete series of protections: current limiting, thermal shutdown and SOA control.


Linear Voltage Regulators, STMicroelectronics
---
Specificaties
| | |
| --- | --- |
| Kenmerk | Waarde |
| Regulator Type | Linear Voltage |
| Maximum Output Current | 1.5A |
| Output Voltage | 1.2 → 37 V |
| Number of Outputs | 1 |
| Line Regulation | 0.04 %/V |
| Load Regulation | 0.5 %, 0.5 %Vo, 25 mV%/Vo |
| Mounting Type | Through Hole |
| Polarity | Positive |
| Package Type | TO-220 |
| Reference Voltage | 1.25V |
| Pin Count | 3 |
| Output Type | Adjustable |
| Dimensions | 10.4 x 4.6 x 9.15mm |
| Height | 9.15mm |
| Minimum Operating Temperature | 0 °C |
| Maximum Operating Temperature | +125 °C |
| Minimum Input Voltage | 3 V |
| Maximum Input Voltage | 40 V |
| Width | 4.6mm |
| Length | 10.4mm |