STMicroelectronics, 3.3 V dc, 5 V dc Output Voltage, 3.5 V dc, 38 V dc Input Voltage, 3A Output Current
RS-stocknr.:

203-3393

Fabrikantnummer:

L6983NQTR

Fabrikant: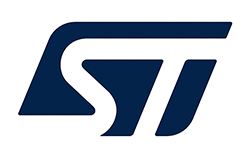 Bekijk alle Switching Regulators
---
Tijdelijk niet op voorraad – voor levertijd of een alternatief product neem contact op via Live Chat of zoek een vergelijkbaar product op de website.
Prijs Each (On a Reel of 3000)
Aantal stuks
Per stuk
Per reel*
3000 +
2,978 €
8.934,00 €
*prijsindicatie
RS-stocknr.:

203-3393

Fabrikantnummer:

L6983NQTR

Fabrikant:
Wetgeving en conformiteit
---
Productomschrijving
The STMicroelectronics L6983 is an easy to use monolithic synchronous step-down regulator. It is capable of delivering up to 3 A DC to the load. It also has a wide input voltage range that makes the device suitable for a broad range of applications. The L6983 is available in both low consumption mode (LCM) and low noise mode (LNM) versions. The LCM maximizes the efficiency at light-load with controlled output voltage ripple which makes the device suitable for battery-powered applications. Whereas, the LNM makes the switching frequency constant and minimizes the output voltage ripple for light load operations, that meets the specification for low noise sensitive applications.
Overvoltage & Thermal protection
Comes with an internal soft-start
Packaged in a QFN16 3x3 type of package with internal compensation thus minimizing design complexity and size
---
Specificaties
| | |
| --- | --- |
| Kenmerk | Waarde |
| Input Voltage | 3.5 V dc, 38 V dc |
| Output Voltage | 3.3 V dc, 5 V dc |
| Number of Outputs | 1 |
| Output Current | 3A |