Vishay Single Layer Ceramic Capacitor (SLCC) 2.2nF 300V ac ±20% Y5U Dielectric, AY2, Through Hole +125°C Max Op. Temp.
RS-stocknr.:

173-1255

Fabrikantnummer:

AY2222M35Y5US63L7

Fabrikant: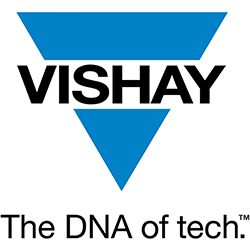 Bekijk deze categorie
---
3000 op voorraad - levertijd is 1
werkdag(en).
Prijs Each (In a Bag of 1000)
Aantal stuks
Per stuk
Per zak*
1000 +
0,177 €
177,00 €
*prijsindicatie
RS-stocknr.:

173-1255

Fabrikantnummer:

AY2222M35Y5US63L7

Fabrikant:
Wetgeving en conformiteit
---
Productomschrijving
AC Line Rated Ceramic Disc Capacitors - AY2 Series
AY2 Series AC Line Rated Ceramic Disc Capacitors for Automotive applications incorporating the very latest in ceramic material, capacitor design and production technologies. (Class X1, 440 VAC, Class Y2, 300 VAC) A further development of the VY2 series, the high quality AY2 series has a long lifetime and high reliability to meet the demands of the industrial market.

The AY2 series are leaded Y2 rated capacitors that comply with the IEC 60384-14 safety standard and is qualified according to the AEC-Q200 specification, which includes the most stringent stress tests for passive components. With its superior performance and reliability, the AY2 series can withstand more than 2000 temperature cycles without a single failure, twice the AEC standard.

Applications for The AY2 Capacitors include: AC line filtering; On-board chargers and battery management of e-cars and PHEVs; high-quality industrial applications
Note
Also available is the AY2 Series Automotive Capacitor Ceramic disc Kit, RS Stock No.
8286555
, containing 7 capacitance values and 10 pieces each value.


Automotive
---
Specificaties
| | |
| --- | --- |
| Kenmerk | Waarde |
| Capacitance | 2.2nF |
| Voltage | 300 V ac, 440V ac |
| Mounting Type | Through Hole |
| Series | AY2 |
| Tolerance | ±20% |
| Dielectric | Y5U |
| Diameter | 9mm |
| Length | 5mm |
| Depth | 5mm |
| Height | 12mm |
| Dimensions | 9 (Dia.) x 5mm |
| Temperature Coefficient | Y5U (2E3) |
| Suppression Class | X1, Y2 |
| Capacitor Family | Single Layer |
| Maximum Operating Temperature | +125°C |
| Minimum Operating Temperature | -55°C |
| Dielectric Material Family | Ceramic |
| Terminal Type | Radial |