RS-stocknr.:

186-5123

Fabrikantnummer:

7TCA296000R0350 AL16/M16/A/BL

Fabrikant:
Bekijk alle Conduit Fittings
---
215 op voorraad - levertijd is 1
werkdag(en)
(EU-voorraad)
95 op voorraad - levertijd is 3 à 5 werkdagen
(UK-voorraad)
Prijs Each (In a Pack of 5)
Aantal stuks
Per stuk
Per pak*
5 - 45
3,276 €
16,38 €
50 - 245
3,112 €
15,56 €
250 +
2,952 €
14,76 €
*prijsindicatie
RS-stocknr.:

186-5123

Fabrikantnummer:

7TCA296000R0350 AL16/M16/A/BL

Fabrikant:
Wetgeving en conformiteit
---
Productomschrijving
Adaptalok® IP66 Straight
These fittings are a one piece push/twist mounting system providing high mechanical strength, whilst unauthorised or accidental removal is prevented by the necessity to use a screwdriver or the dedicated tool available separately.
Unrestricted through bore
Integral taper for providing seal to IP66
Hexagonal body for ease of installation
Slim, compact one piece design
Integral self locking clips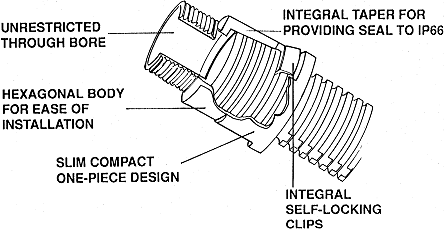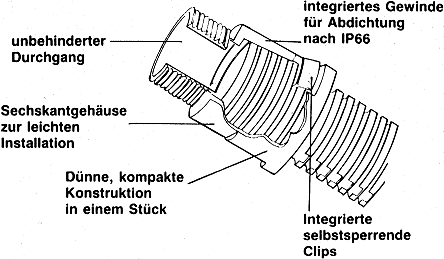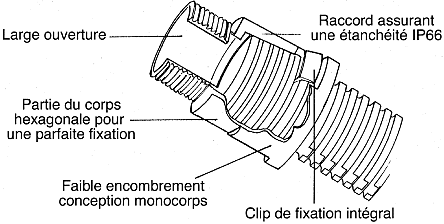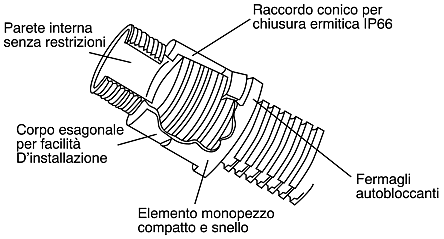 Adaptaflex PA/PI Conduit & Adaptalok®/Adaptaseal®/Adaptalok ATS® Fittings


A range of black flexible conduits and fittings to suit a wide variety of uses which include, use where public safety or where the integrity of electronic equipment are of concern or for robotic, rapid or continuous motion applications demanding high fatigue life and extra flexibility, also suited for low temperature environments.,Conduits are manufactured from modified Polyamide and are flame retardant, halogen free, have a low fire hazard (LFH) and offer resistance against chemicals and oils i.e. MEK, petrol, diesel, mineral oils, etc.,Fitting systems compatible with these Adaptaflex conduits are Adaptalok® for an IP66 rating, Adaptaseal® for an IP67 rating and Adaptalok ATS® for an IP68/69K rating.
---
Specificaties
| | |
| --- | --- |
| Kenmerk | Waarde |
| Nominal Size | 16mm |
| Fitting Type | Straight |
| Thread Size | M16 |
| Material | Nylon 66 |
| Colour | Black |
| IP Rating | IP66 |
| Finish | Black |
| Series | AL |