Uitgelichte producten
Kantoor & Thuiswerken
Naast de klassieke gereedschappen biedt RS PRO u een breed scala aan basics voor uw dagelijkse werk.
Laboratorium
Van beschermingsmiddelen tot gereedschappen en airconditioningsystemen, in een laboratorium is veel apparatuur nodig. Bent u bekend met het RS PRO-aanbod?
Productie
Wat houdt uw productie draaiende? Of u nu optische sensoren of kabelbinders nodig heeft, RS PRO kan ze leveren.
IoT
Het internet van de dingen staat als een interface tussen de virtuele en de echte wereld. RS PRO biedt een breed scala aan accessoires voor netwerken.
RS PRO-veiligheidsassortiment
Hygiëne & Social Distancing
Schoonmaken van gebouwen & Operationele veiligheid
Home Office
RS PRO-keurmerk
Getest - voldoet aan alle industrienormen
Gecontroleerd - gegarandeerde kwaliteit en prestaties
Getest door vooraanstaande ingenieurs
Bereid uw werkplek voor - bescherm uw werknemers
Bekijk de nieuwste RS PRO BOT video om te zien waarom onze beschermingsproducten een slimme keuze betekenen voor uw bedrijf.
Kwaliteit inspireert ons en dat zal altijd zo blijven.
Het speelt een centrale rol in onze filosofie, of we nu een enkel onderdeel moeten testen of een set van gloednieuwe instrumenten moeten leveren, wij doen nooit concessies aan de kwaliteit. Daarom hebben we Jerome T. van onze Export divisie geïnterviewd.
Over RS PRO
KWALITEIT: Elk onderdeel wordt getest volgens strenge industrienormen.
KEUZE: Verbreding van ons aanbod om aan al uw behoeften te voldoen
PRIJS: Gunstig geprijsde producten zonder afbreuk aan kwaliteit.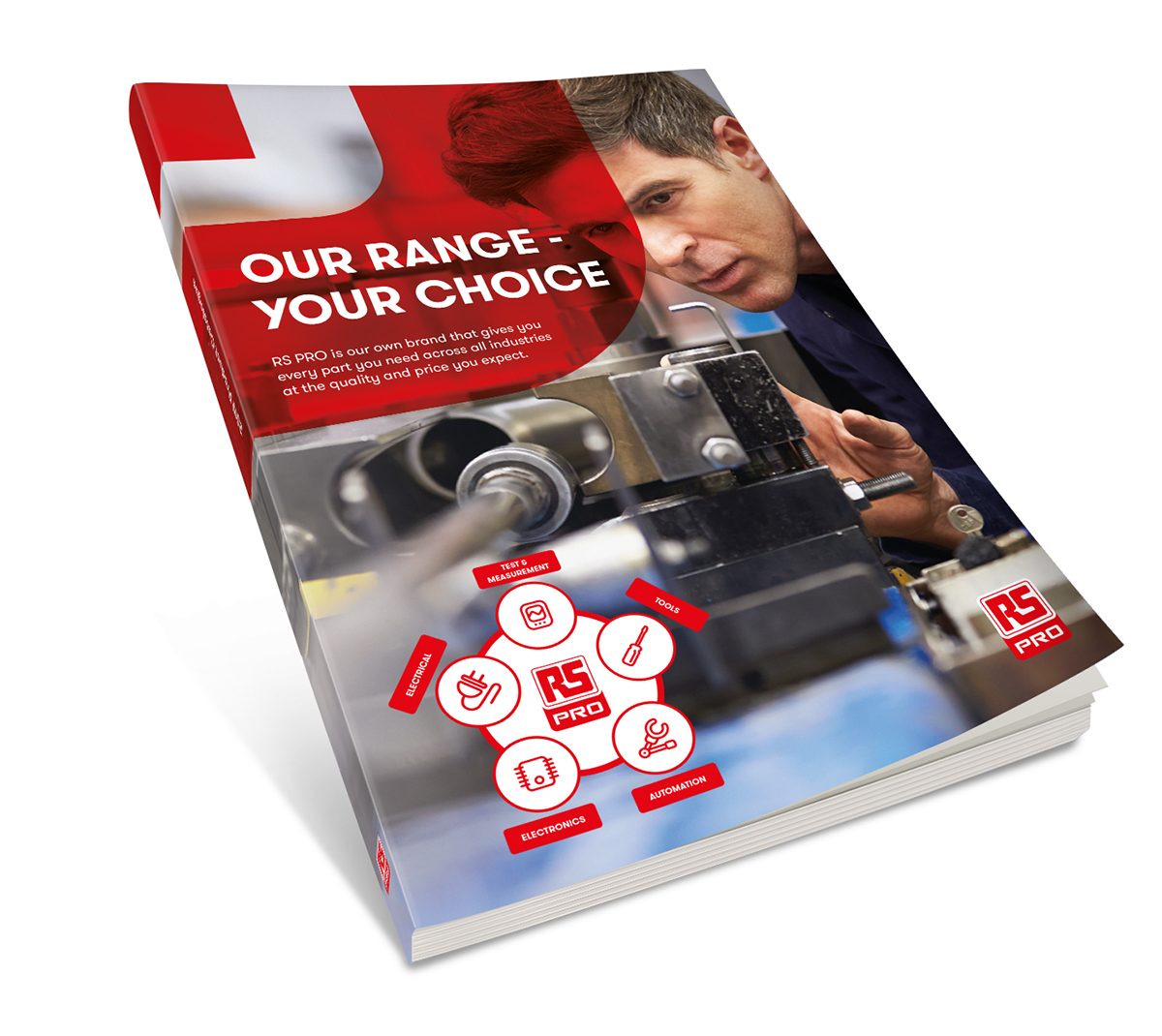 RS PRO Catalogus
Meer dan 500 pagina's met innovatieve high-tech producten staan voor u klaar.
Vraag uw persoonlijke exemplaar van onze nieuwste catalogus aan!