Profiteer van herfstvoordeel!
Vind bij ons alles wat u nodig heeft, inclusief een RS Pro-product bij een bestelling van meer dan € 500.
Multitool

RS-stocknr.: 789-4625
MM18NEN1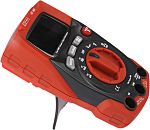 Digitale multimeter

RS-stocknr.: 146-9085
MM18NEN2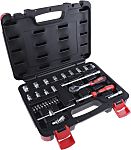 Gereedschapset, 29-delig

RS-stocknr.: 817-9233
MM18NEN3
2-kanaals USB-oscilloscoop

RS-stocknr.: 163-2719
Promotiecode: MM18SEN1
Cyber-Secure NFC USB-stick

RS-stocknr.: 144-0549
Promotiecode: MM18SEN2
VDE-gereedschapset, 88-delig

RS-stocknr.: 734-8885
Promotiecode: MM18SEN3
2-kanaals oscilloscoop, 100 MHz, 7˝

RS-stocknr.: 123-6437
Promotiecode: MM18SEN4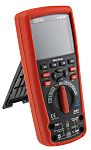 Scope-multimeter

RS-stocknr.: 144-5337
Promotiecode: MM18SEN5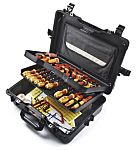 Robuuste VDE-gereedschapset, 29-delig

RS-stocknr.: 136-3402
Promotiecode: MM18SEN6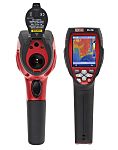 Warmtebeeldcamera, -20 tot 150 °C

RS-stocknr.: 136-5667
Promotiecode: MM18SEN7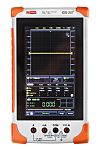 Draagbare oscilloscoop, 70 MHz

RS-stocknr.: 123-3545
Promotiecode: MM18SEN8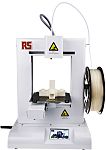 3D-FDM-printer

RS-stocknr.: 862-5705
Promotiecode: MM18SEN9
Wilt u liever 5% korting?
Bestel voor meer dan € 500 en ontvang 5% korting.
Promotiecode: 5MM18SEN
De gekozen gadget zal afzonderlijk na het einde van de actie worden verzonden.
Slechts één gratis gadget per bestelling vanaf het aangegeven bedrag excl. BTW.
Alleen geldig indien de promotiecode correct aan de online bestelling is toegevoegd.
RS behoudt het recht de gadgets en deze voorwaarden zonder voorafgaande kennisgeving tijdens de actie te wijzigen.
Inruilen tegen geld is niet mogelijk.
Niet geldig in combinatie met andere acties en/of offertekortingen, test & meetapparatuur, 3D-apparatuur, 3D-benodigdheden en producten van Raspberry Pi, Tektronix, Keysight technologies en Red Pitaya.
Gekochte artikelen kunnen niet worden geretourneerd tenzij RS Components aansprakelijk is voor gebreken.
De gekozen gadget wordt alleen afgeleverd op het afleveradres van de bestelling.
Het is niet mogelijk om het op een ander adres af te leveren.
De deelname aan deze aanbieding is uitgesloten indien deze in strijd is met een overeenkomst, voorwaarde of regelgeving, van welke aard dan ook.
RS levert enkel aan bedrijven en sluit bijgevolg de deelname van individuele werknemers of overheidsambtenaren aan deze actie uit.
De persoon die de bestelling plaatst, is verantwoordelijk voor het verkrijgen van toestemming van zijn/haar werkgever om deel te nemen aan deze aanbieding.
Deze actie geeft enkel recht op één gadget indien voor meer dan de aangegeven bedragen besteld is (excl. BTW en verzendkosten) en er mag slechts één promotiecode per bestelling worden toegevoegd.
Alleen geldig zijn de bestellingen die binnen de actieperiode zijn besteld en afgeleverd.
De bestelling moet volledig zijn uitgeleverd om de gadget te ontvangen.
Actie is geldig tot 3 december 2018 of zolang de voorraad strekt.